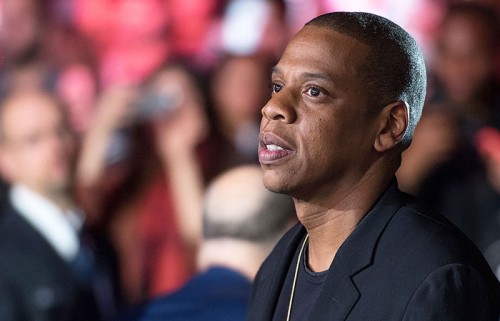 If you're in New York City, then you might have seen the "4:44" banners that are popping up throughout the city – as well as online. Those who have taken to Twitter to share the sightings have claimed that the ad source links back to TIDAL for something titled, "Superhero." Whether it's an album, a song, we don't know.
With news this, fans began to speculate that this could be signs a new Jay Z project! If this were true, it would be his first album in FOUR years – hence the use the number 4. Even his last album, "Magna Carta, Holy Grail" was released on July 4th (2013).
Only time will tell. Do these rumors hold some truth? If so, are you exited for a new Jay project?